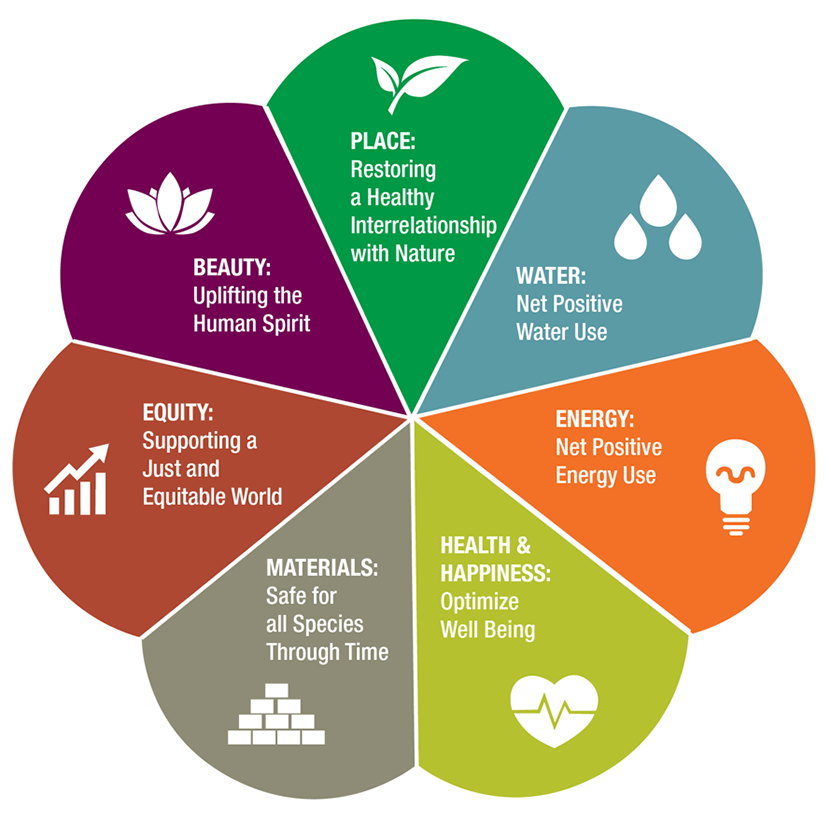 Living Building Petals
A flower is used as a metaphor for LBC and is based on 7 core performance areas called petals: place, water, energy, materials, health and happiness, equity, and beauty.
Some petals require projects to generate energy, capture water, and process waste yet some solutions are not always within a project property boundary. To address these realities, LBC allows multiple buildings or projects to operate in a cooperative state, sharing green infrastructure and allowing for environmental and social benefits to be achieved as elegantly and efficiently as possible.