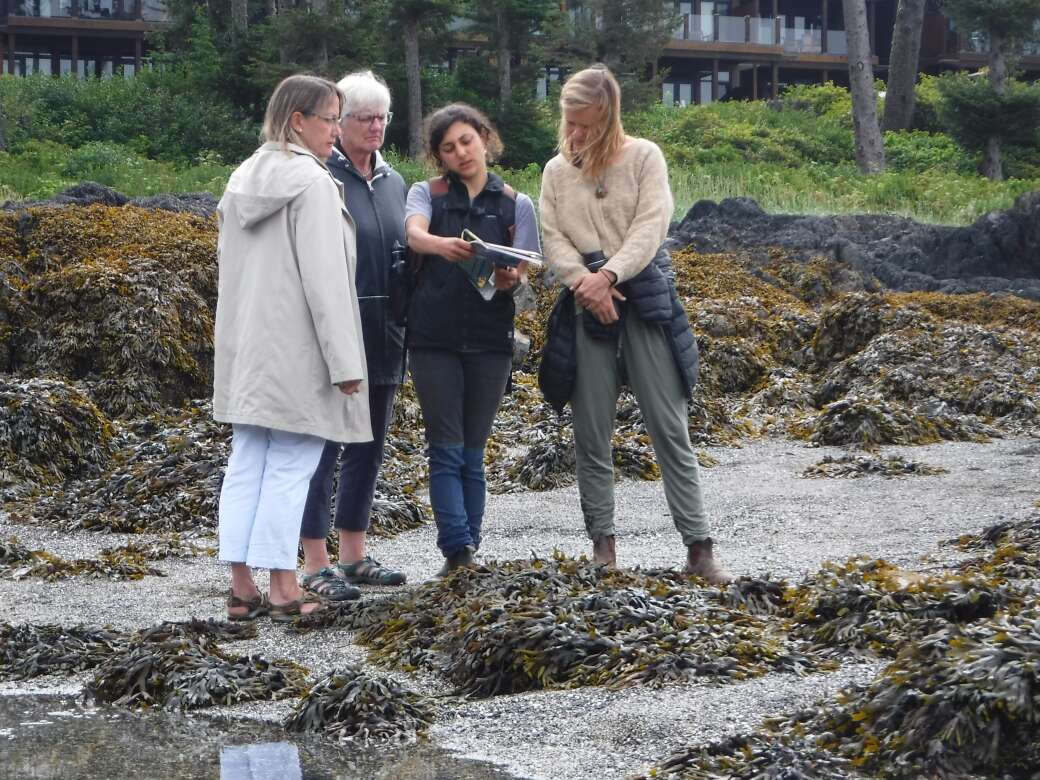 Sustainability and the Biosphere Field Course
Since 2015, the CBT — with support from nuučaan̓uł (Nuu-chah-nulth) elders and knowledge holders, local non-profits, and community leaders — has delivered a summer field course to students of Royal Roads University's Environmental Education and Communication MA Program. The interdisciplinary course, called Sustainability and the Biosphere focuses on social-ecological system relationships that foster community resilience on the west coast.
With a strong emphasis on place-based learning, the course is delivered in multiple locations in the Biosphere Region, including Monks house at načiqs, Lone Cone Hostel on Wah-nah-jus Hilth-hoo-is (Meares Island), and Cedar Coast Field Station near Keltsmaht on Vargas Island. Students learn first hand from local people and their experiences of change, recovery, and transformation.